Gili Goes Pink October
01 st October 2021 | Posted by Your Mr Friday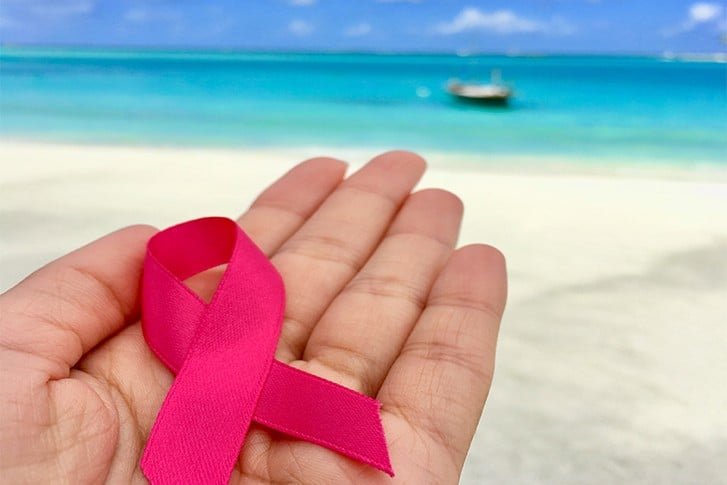 Gili Gives Back this Pink October with a series of activities organized at the resort. We welcome the participation of both our guests and hosts, to raise awareness about breast cancer. It is the second leading cause of cancer death in women and early detection can save a life.
In support of the cause, pink mask will be worn by all female hosts and a pink ribbon will be worn by all hosts throughout the month. Pink ribbons will be provided in the Gili Cares Kit found in your villa upon check-in, as an opportunity for guests to be a part of the movement.
On Wednesdays, the Gili Family invites all attendees of the weekly management cocktail party to come with a dash of pink in your outfit for the occasion. Be sure to pack in something pink for your holiday! During this weekly event, guests will be invited to leave motivational notes to those who are diagnosed with breast cancer. The collection of these notes will be distributed to breast cancer patients around the world through various organisations, as moral support to those who survived or fighting the disease.
A little awareness goes a long way – Join us for a Breast Cancer Awareness Talk with Cancer Society of Maldives on 9th October 2021 at our Overwater Bar. Be equipped with knowledge about the impact of breast cancer through understanding of self-examination, early detection breast health education and benefits of a supportive community.
A guide to Rosé – Give your taste buds a little tease, by wandering down into our underground wine cellar for a private tasting of Rosé wine with our resident sommelier team to discover more about the oldest wine in history.
'Splash for a Cause' is our highlight of the month! A best dressed FUN-draiser, for the young at heart. An event where we invite guests to make a splash into the sparkling turquoise lagoon in their quirkiest outfit on 23rd October 2021. Prizes to be won and photos of the jump will be given as a token of appreciation. Time to put on your best dress! Donation of any amount is encouraged for the registration of this event. All donations will go to the Cancer Society of Maldives.
We look forward to your arrival at this little island of Robinson Crusoe and participation in these light-hearted activities as Gili Gives Back for a cause.