Gili Romance Story: Embark on a summer of love with Gili Lankanfushi's romantic experiences
10 th 8月 2021 | Posted by Your Mr Friday
An ongoing pandemic, international travel restrictions, and lockdown are all makings of an unromantic atmosphere for newly weds, and couples. To make up for lost time, Gili Lankanfushi, Maldives is inviting loved ones to embark on a summer romance at our unique luxury eco-resort.
On our little pristine private coral island, be charmed by the beauty of a glistening turquoise lagoon under the summer sun and enjoy a selection of exquisite romantic experiences.
Begin your Gili Romance Story with…
Castaway Crusoe Residence Accommodation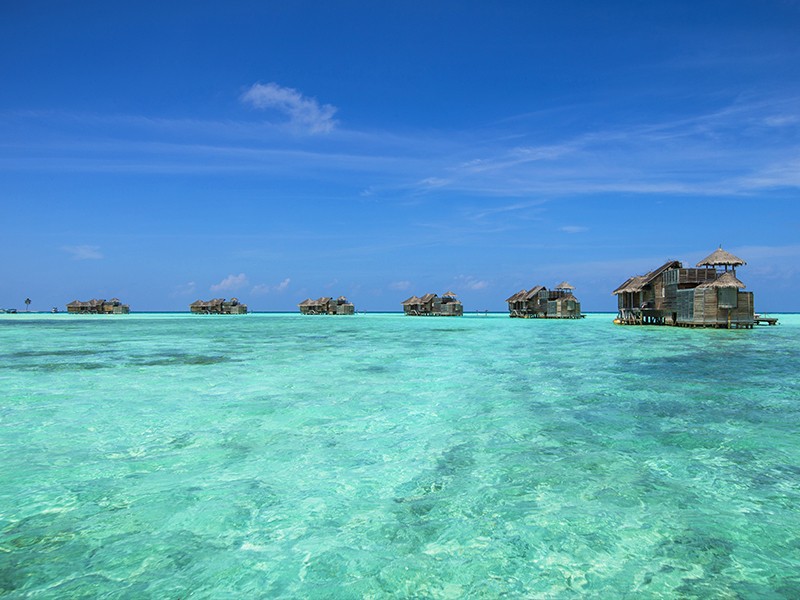 Wake up to breakfast with a breathtaking view right in the comforts of your very own villa or on the beautiful stretch of beach.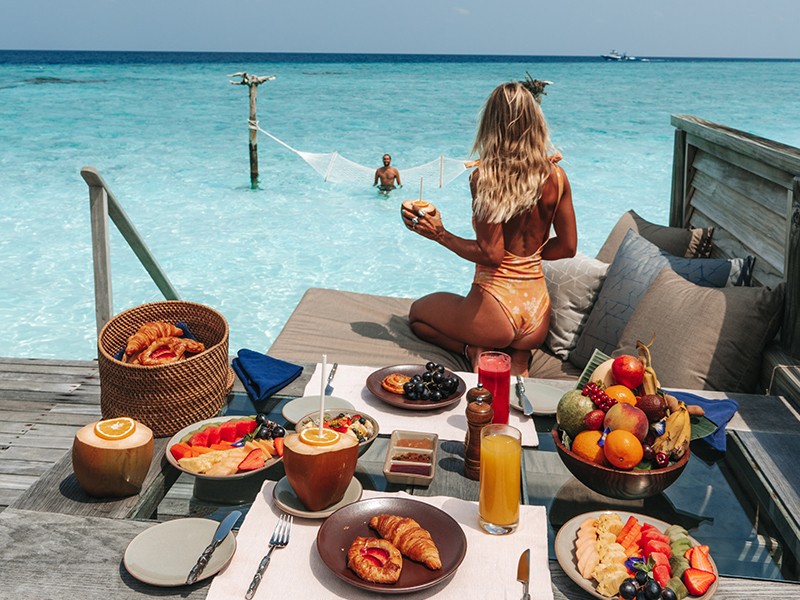 Courtesy of SaltyLuxe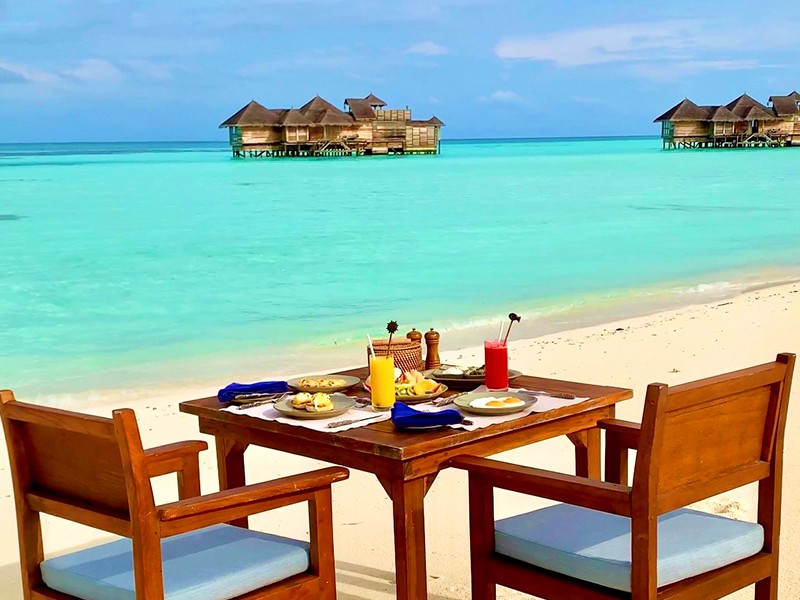 Breakfast by the beach
Ease into the day with a Couple's Wellness Journey at our award-winning Meera Spa.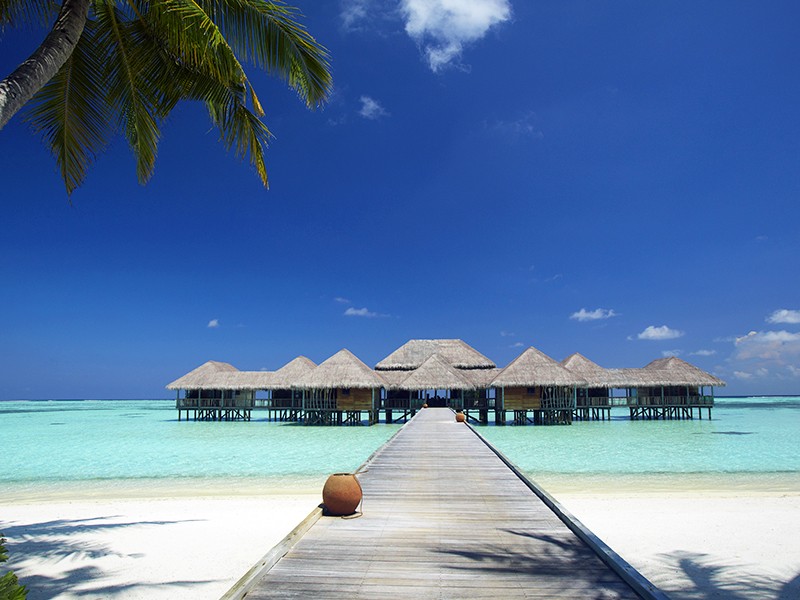 Welcome to Meera Spa
Then, make your way underground as you rediscover the vibrant world of wine with our resident sommeliers in our cosy wine cellar.
Underground Wine Cellar
Choose between one-of-a-kind dining experiences at unique locations around the island.
For an unconventional yet memorable dining experience outside the comforts of a restaurant, Destination Dining offers an array of locations around the island for dinner under the stars.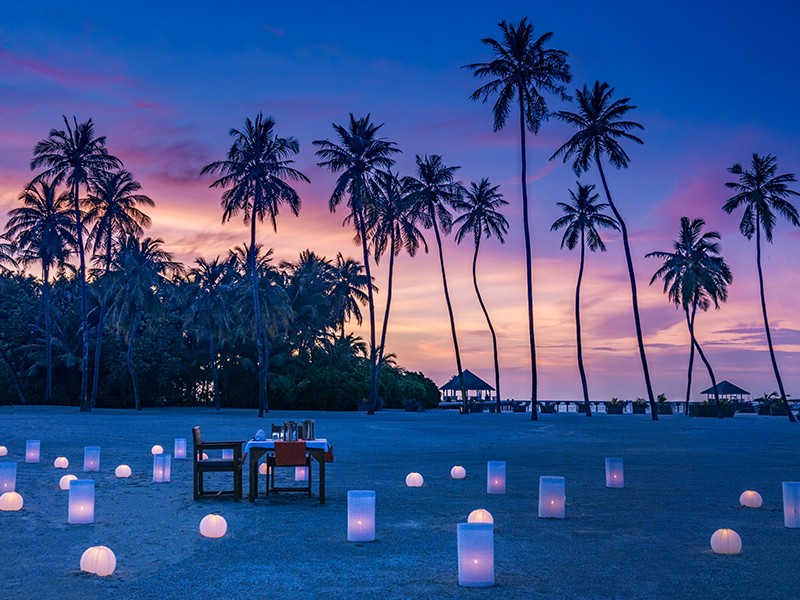 Courtesy of Sam Koerbel
Bring out the child in you and be silly with loved ones as we heighten your senses with a blindfolded dinner experience at a mysterious location.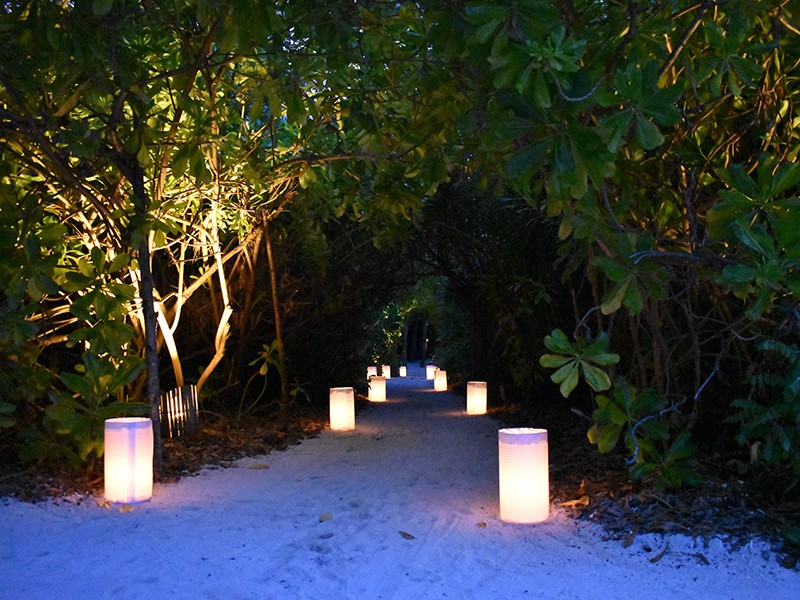 Mysterious location – Dining for the senses
For an enchanting evening, plan an extravagant candlelit dinner at the jungle cinema or by the beach along with your favourite movie.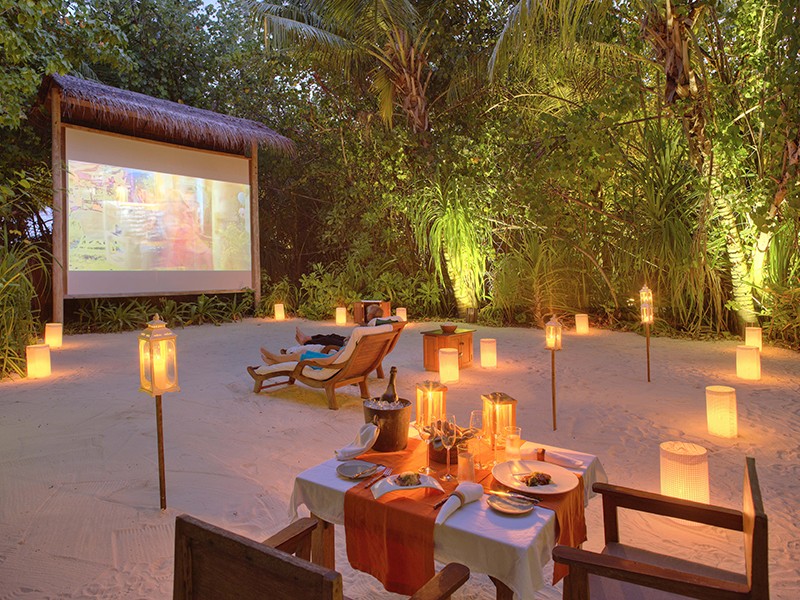 Romantic dinner and movie under the stars
End the day with a sleep under the stars experience on your rooftop terrace, where you will fall asleep to the gentle lapping of the waves and ocean breeze.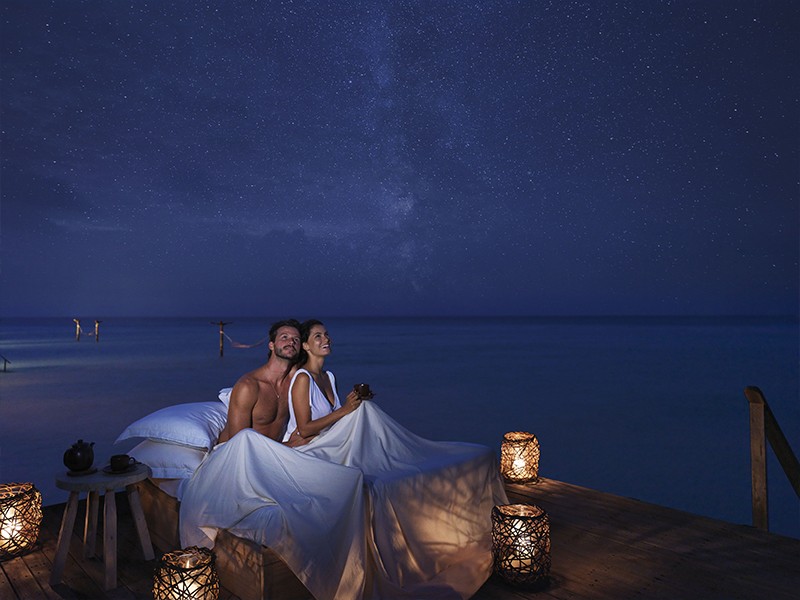 Sleeping under the stars
Married couples are welcomed to renew wedding vows at a sanctuary hidden from the world where time stands still.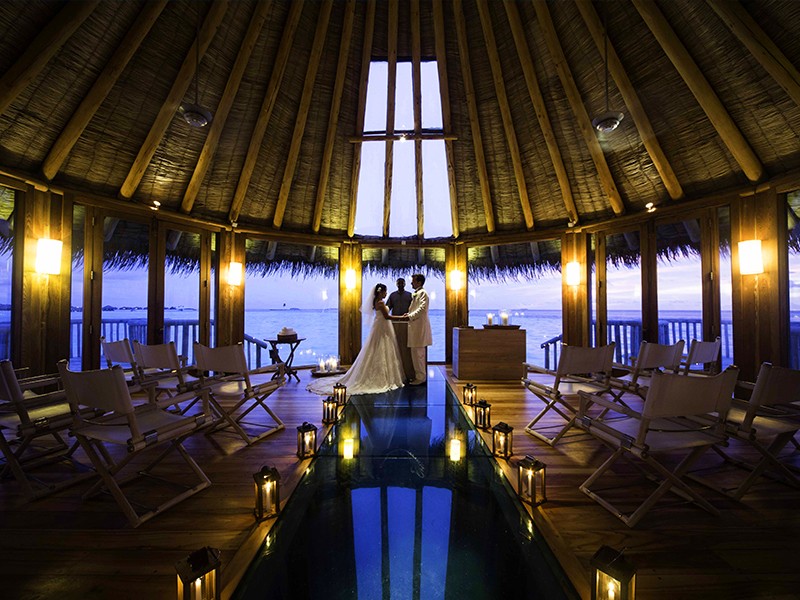 Renewal of vows at lagoon champa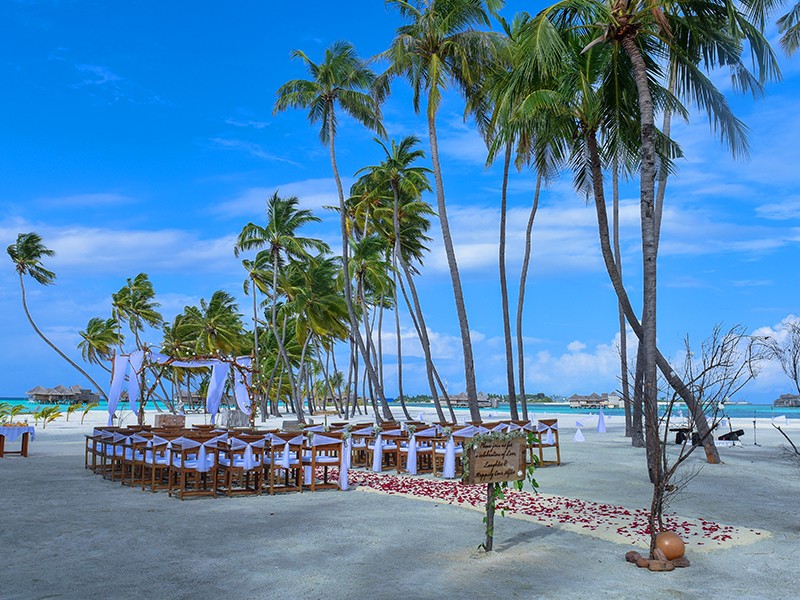 Beach wedding
Whether you are looking to reignite your love or simply to enjoy barefoot luxury with your other half, we invite you to create your Gili Romance Story right here with us at our little Robinson Crusoe island of Gili Lankanfushi, Maldives.