An indulgence for the senses, with continent-spanning cuisine, off-menu private experiences, and ingredients from our organic garden.
---
At Gili Lankanfushi, guests have the world's flavours at their fingertips, with a variety of restaurants and bars serving everything from European-Maldivian dishes and hand-rolled sushi to sophisticated wine and food pairings in our underground cellar.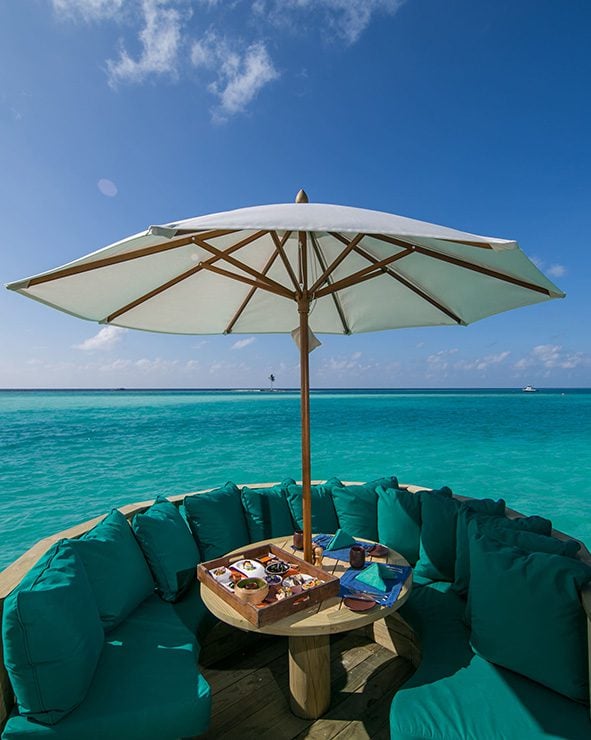 ---
Culinary delights for every palate
By The Sea
Surrounded by a tropical jungle and offering sweeping ocean views, our Japanese fine-dining restaurant is a feast of the senses.
Fini Foni
Craving a refreshing treat? Swing by our casual poolside eatery for a scoop of handmade ice cream, a cooling beverage, or a mouth-watering snack.
Overwater Bar
Come sunset, our panoramic bar is where you'll want to be with a coconut martini in hand, relishing the evening breeze and watching the sky turn shades of pink-purple.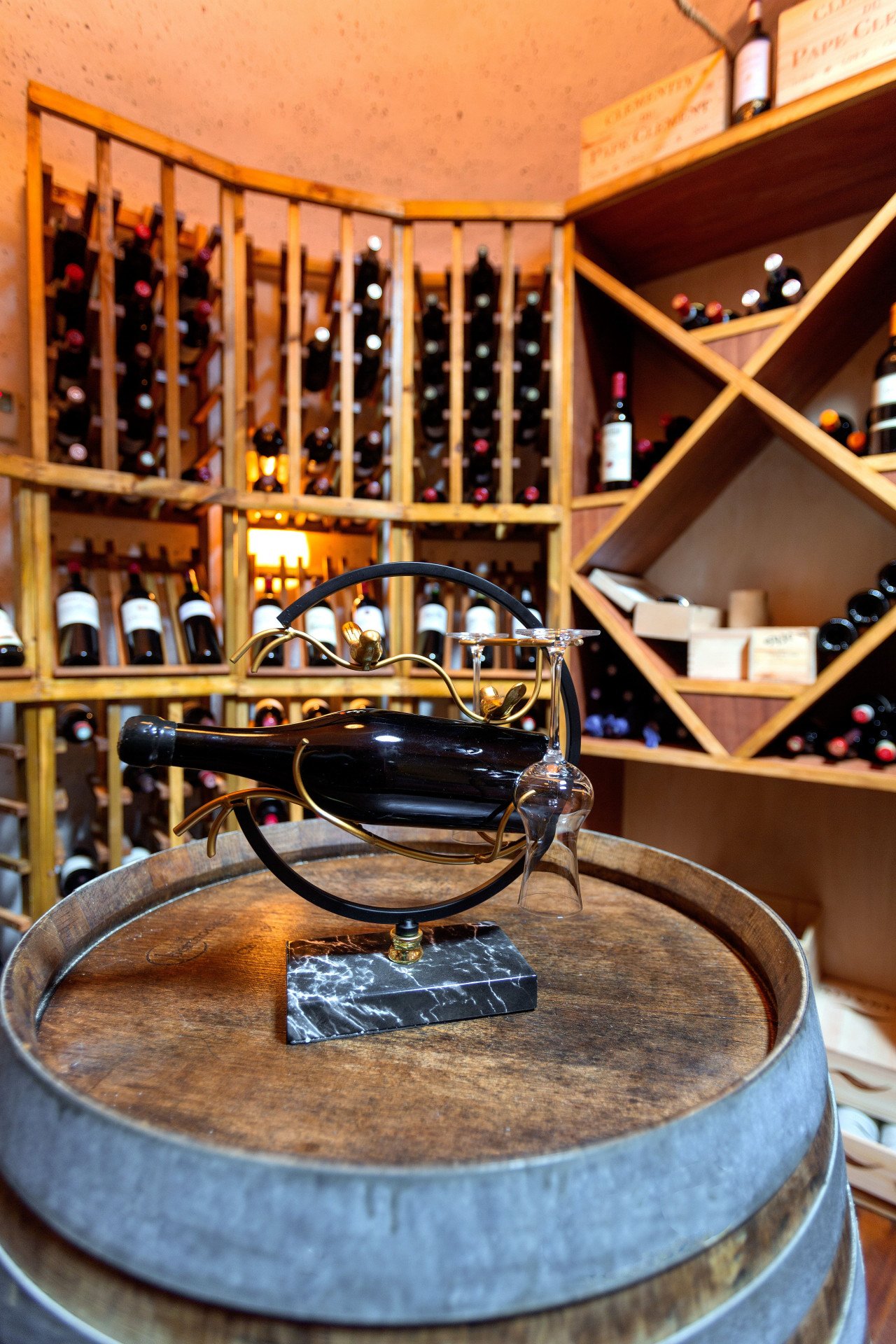 Underground Wine Cellar
500 wine labels, 10,000 wine bottles, one underground wine cellar and a team of expert sommeliers to guide your selection and delight your senses with creative pairings.
Organic Garden
Set in the heart of our island is an organic garden overflowing with leafy greens and fragrant herbs. Explore the green haven at your leisure, request a tour led by our executive chef, or opt for a gardenside tasting menu complete with organic wines.
Private Dining Experiences
Imagine a champagne toast on a private beach lit by lanterns, with stars twinkling overhead. Or a blindfolded feast served amid lush palms, with birdsong as your soundtrack. At Gili Lankanfushi, allow our culinary team to spoil you with off-menu private culinary experiences.
Private Beverage Experiences
From interactive cocktail battles to wine tastings and a "castaway" sunset experience, the possibilities are endless for our private beverage experiences.