Highlights of the month
Monday
Tuesday
webnesday
thursday
Friday
Saturday
Sunday
Celebration of Nimaigai

Valentine's Day

Churrascaria on Wednesdays

Australian Gold Brasil Botanic Sunscreen

Gili Candy Cane Hunt

Organic wines for a healthier you

Gili Underwater Story

Countdown to a Festive Reunion

Gili Five Elements New Year's Eve Dinner

Sunset Fishing

New Year's Day Brunch

Traditional Festive Market Dinner

Family Christmas Wine Tasting

Christmas Coral Line

Exclusive Stonefish Wine Dinner

Gili Castaway Private Sunset Experience

Meera Pink October

Gili Vegan Experience

Tennis Class with a pro

Tennis Class with a pro

World Environment Day

World Oceans Day

Happy Mother's Day Specials

Turtle Snorkel

Tennis Class with a Pro

THE VALLEY OF THE KING DINNER : LANGLOIS-CHATEAU WINE EVENT

Earth Hour 2018: A day for coral conservation

Paddle Against Plastic

Earth Hour 2018

Gili Cheese Experience

Rupert & Rothschild Vignerons Wine Dinner

Full Moon Dinner

SUNSET DOLPHIN CRUISE

Gili Wine & Dine

Surfing with Tropicsurf

Ryko Kalinko

Aaron Bullington

Gili Tasting Journey

Paween Nuch Soisongsee (Noom)

Tennis Class with a Pro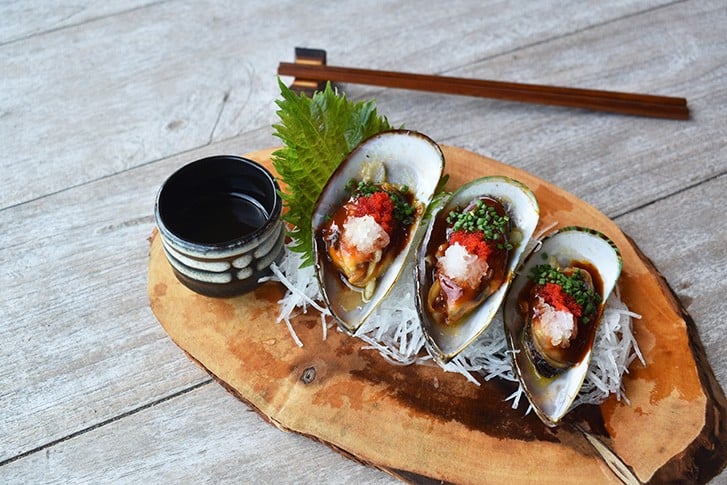 WINE & DINE
Celebration of Nimaigai
This March, celebrate with us at By the Sea, Japanese Fusion Restaurant, the tasting of Nimaigai. 
Relish in a selection of mouthwatering bivalve shellfishes such as clams, mussels and scallops. Take it a step further and make it a full meal.
Baked Mura Kai
Green mussels topped with garlic, butter and caramalised with spicy miso
Asari Miso Soup
Manila clams with springs onion, white sesame seeds, tofu, fresh wakame and bokchoy.
Grilled Hotate
Grilled scallops with squid ink yuzo miso pure, edamame puree, and crispy green tea sago.