Embark on an aquatic adventure
Delve into the Maldives' underwater world at Gili Lankanfushi's PADI-certified Ocean Paradise Dive Centre. Explore the vibrant coral reefs and diverse marine life at renowned dive sites at our doorstep: Banana, HP, Rainbow Reef, Okobe Thila, Maagiri, and Manta Point. From beginner to advance divers, experience top-notch service and equipment. Let our multilingual instructors offer day and night dives and courses for all levels, giving you the confidence and the know-how to take your passion to new levels (or depths).
PADI Certification Courses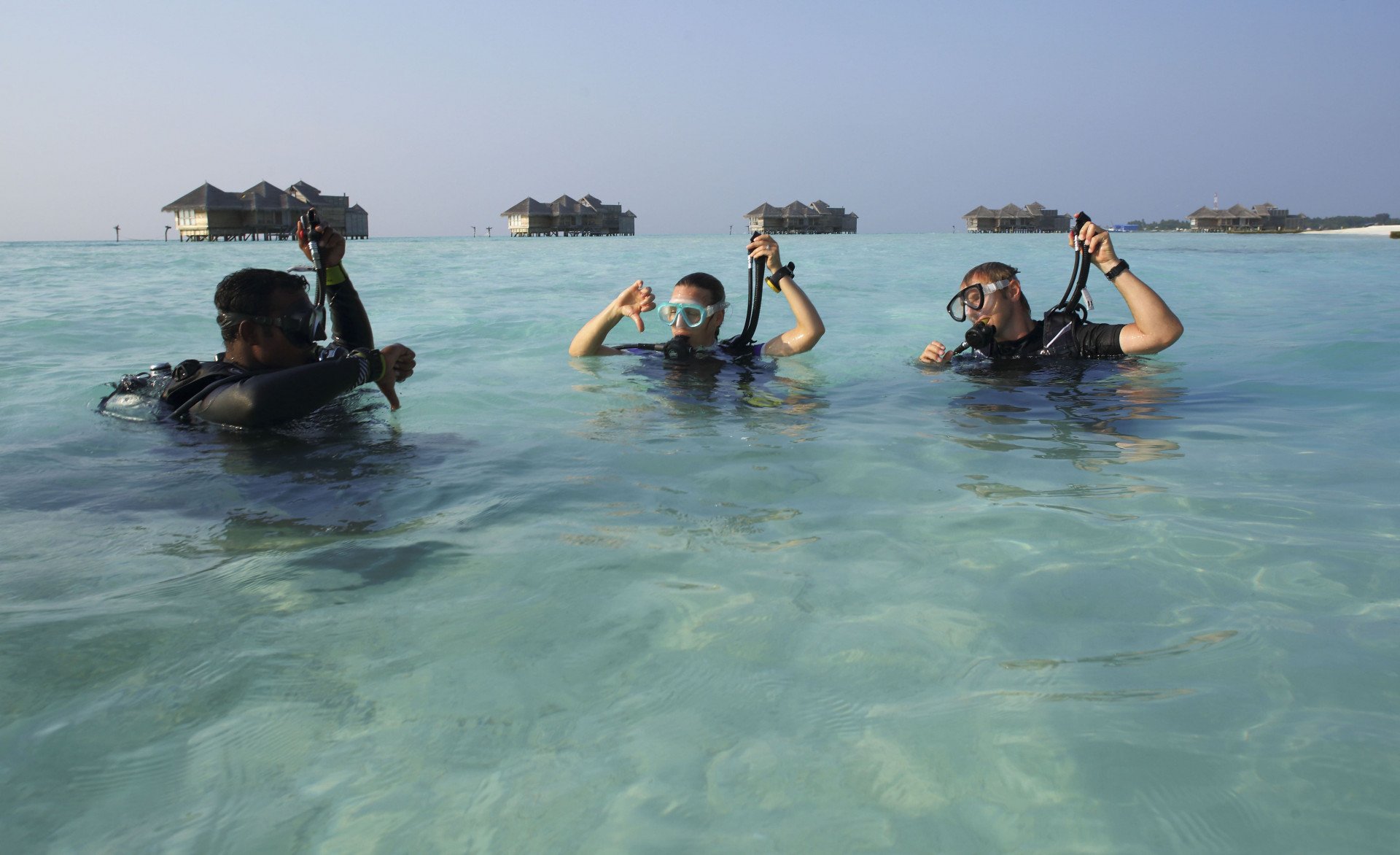 PADI Open Water Diver Course
The full Open Water Certification to become a competent independent diver. This takes approximately 4 days to complete. Maximum depth is 18m/60 feet. This is a direct follow on from the Scuba Diver course and involves extra theory, quizzes and a final exam, as well as extra lagoon training sessions. Divers will make a minimum of 3 dives from the boat.
PADI Advanced Open Water Diver Course
Prerequisites: Open water diver (or qualifying certification). Gaining experience, learn about underwater navigation, deep diving and three types of specialty diving. Complete within five open water dives.
PADI Enriched Air Diver Speciality Course
Prerequisites: Open water diver (or qualifying certification). Enriched air, also known as nitrox or EANx, contains less nitrogen than regular air. Breathing less nitrogen means you can enjoy longer dives and shorter surface intervals.
Plan your getaway to Gili Lankanfushi
Let us help you design your escape and set you off on an amazing adventure.