After three months of rehabilitation, the day for Ruby to finally return home arrived. On the 30th of January, Ruby was released from the beach where she made a dash into the ocean and swam off into the sunset.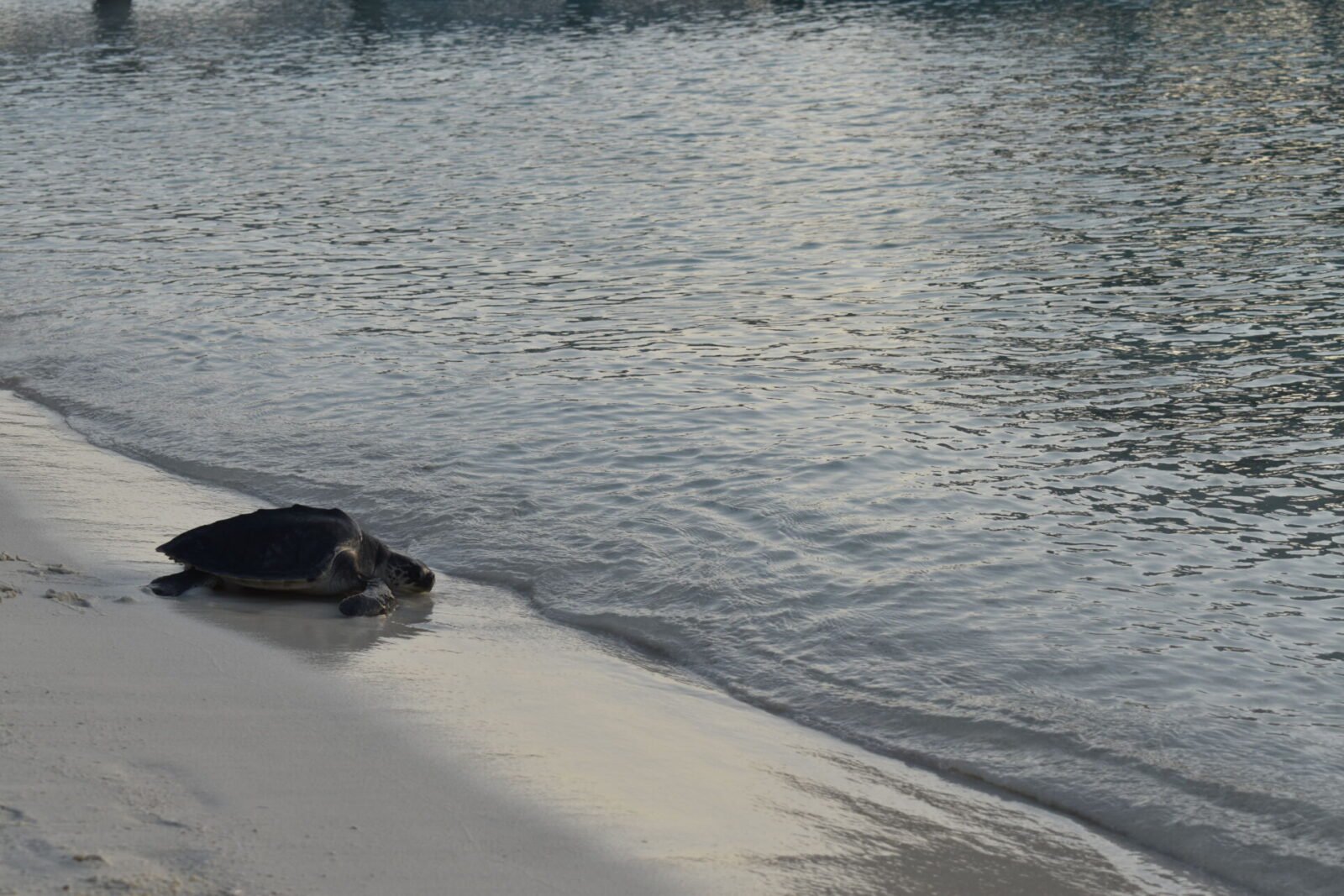 Ruby making her way to the ocean.
During her time 'on land', Ruby was under the care of the Reefscapers team at Four Seasons Kuda Huraa where she received daily care. Aside from her wounds, Ruby also suffered from buoyancy issues and could not dive properly. After time and the temptation of food, Ruby slowly regained her diving skills. Her infected wounds were also treated and cleaned daily.

Ruby in her rehabilitation pool just before release.
We're so thankful that the Popler family found Ruby in time and took action to free her and get her ashore. Also a big thank you to the Reefscapers team for taking such good care of Ruby and helping with her speedy recovery! We wish her the best of luck and hope she avoids anymore bags or fishing nets in the ocean!