Gili Goes Cultural: Life Beyond The Beach
22 nd May 2020 | Posted by Your Mr Friday
With our white sand beaches, endless expanse of turquoise waters and breathtaking sunsets, we know that often the Maldives is considered the ideal honeymoon or relaxing beachfront break. A picture-perfect destination for the holiday of a lifetime. However, beyond the beaches there really is more to the Maldives than might meet the eye, from vibrant culture to traditional arts and crafts.
Arts & Crafts
Home to some of the most skilled artisans in the world, traditionally Maldivian crafts are made of raw materials such as palm leaves, shells, coral, wood and natural oils found in coconut trees, and feature unique touches such as coir rope work and thatch weaving. Here at Gili Lanaknfushi, we have our own team of expert carpenters or 'Gili Craftsmen', who alongside our talented Mr. Friday's host an array of immersive arts and crafts workshops for guests to learn the tricks of the trade – including thatch making, palm leaf weaving and creating your own kite. Sure to delight the entire family!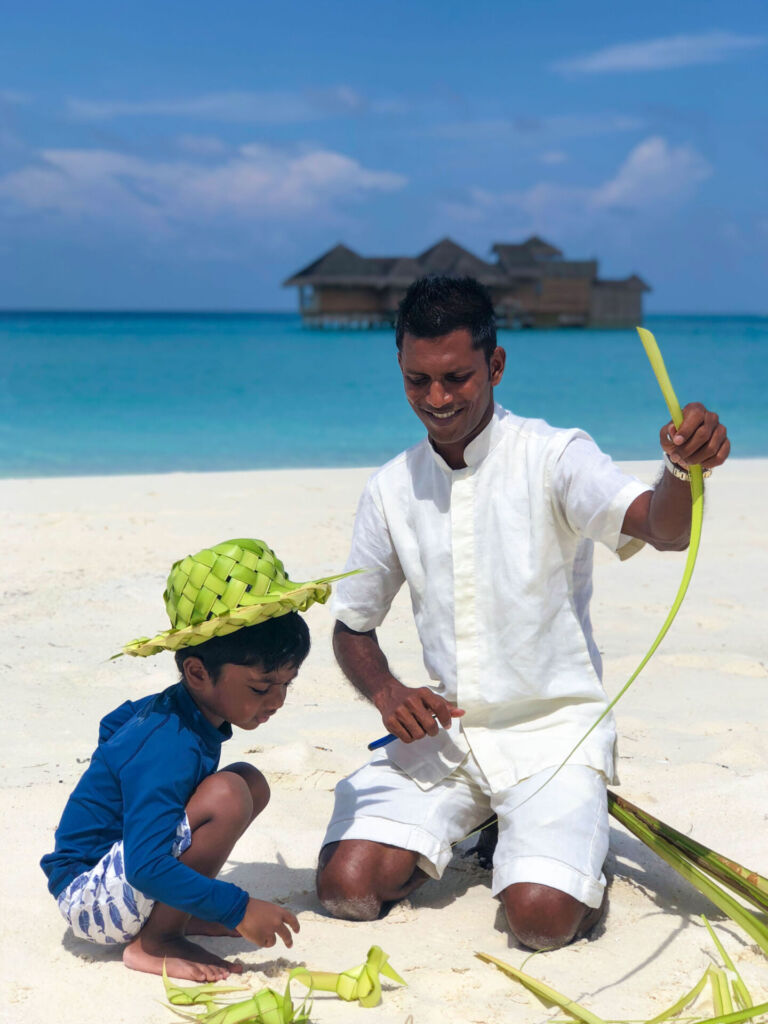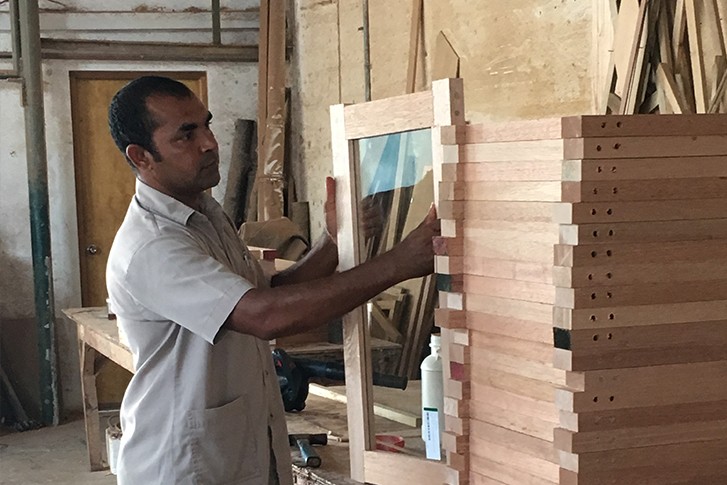 Local Culture
A melting pot of cultures, there's a wonderful community spirit throughout the Maldives. At Gili Lankanfushi, we love when our guests get immersed into our local ways of life, either with our 'Bodu Beru' workshop – learning to play traditional Maldivian drums – or Dhivehi lessons, where you can learn popular phrases from the local language.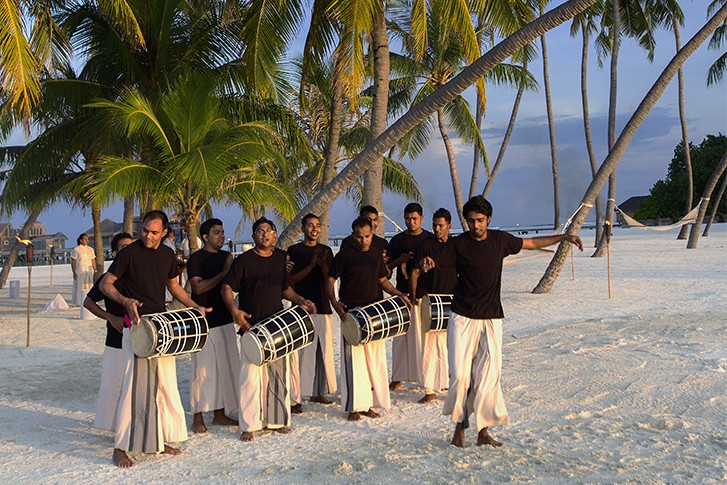 We also run regular visits to our neighbouring island of Himmafushi – the place where several of our hosts call home – where guests can meet the locals and involved in one of Gili Lankanfushi's local initiatives. Eco warriors can help with island clean-ups, collecting single use plastic which is then sent for recycling, or joining in with workshops on the importance of minimizing food waste and plastic pollution. Children and teenagers will have the opportunity to make local friends too, as we work closely with the school on Himmafushi. Donations from the island have gone towards enhancing the school facilities, and students from Himmafushi often visit our marine biology lab for lessons with our biologists.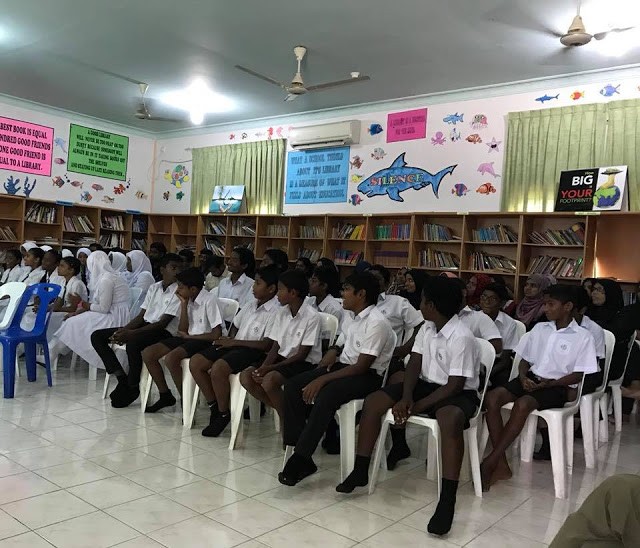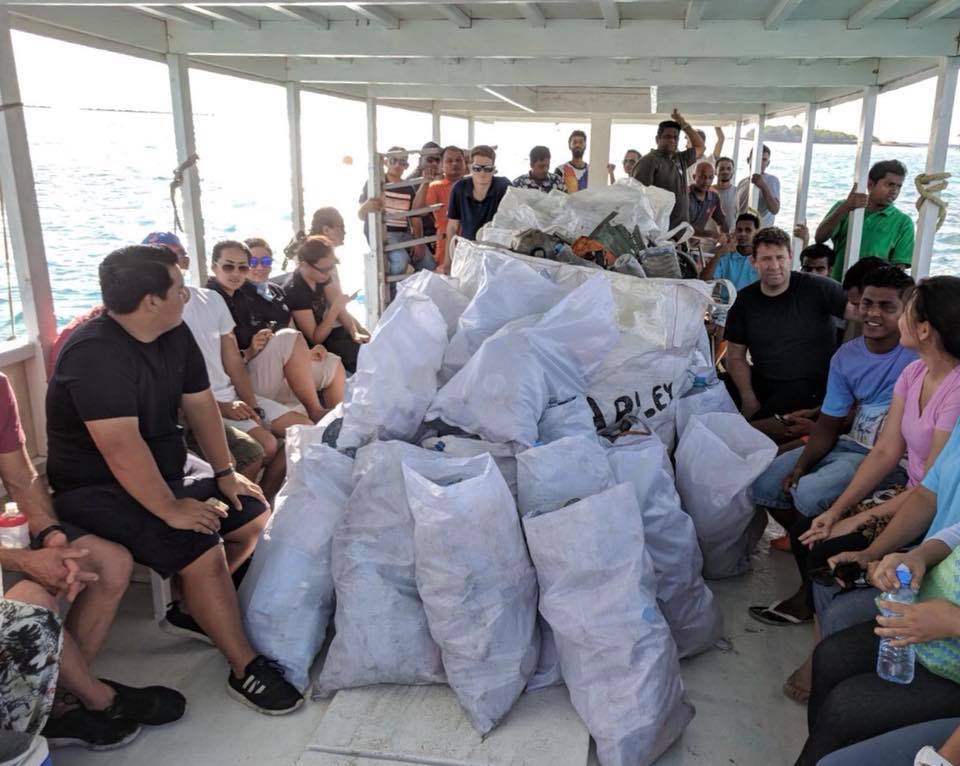 So if you're looking to learn a new skill or give something back to the local community on your next holiday – don't rule out the Maldives. We are more than just beautiful scenery (though of course, that is an added bonus).