Gili Goes Sustainable: An Evening of Gili Hour
23 rd February 2021 | Posted by Your Mr Friday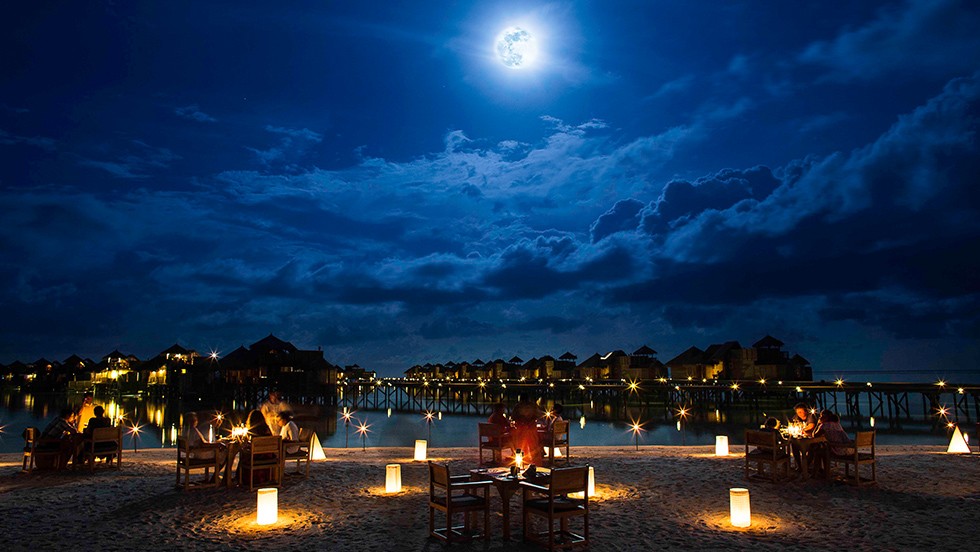 From melting glaciers to intense weather patterns, we know that climate change has impacted life on our planet. Maldives is one of the first regions most vulnerable to face with the consequences of our unprecedented, excessive emissions of greenhouse gases. Being one of the world's lowest-lying coun­tries, the predicted sea level rise could submerge the archipelago and make its people environmental refugees, with the beauty of our beloved holiday destination lost forever.
In 2007, 2.2 million people took part in the world's first Earth Hour in Sydney, Australia. Just one year later, more than 50 million people in 370 cities around the world took part in Earth Hour. The lights went out at Sydney's Opera House, Rome's Colosseum, the Empire State Building and the Golden Gate Bridge, including Google homepage went dark for the day.
Inspired by Earth Hour, a worldwide movement organized by the World Wide Fund for Nature, held every year on the last Saturday of March, engaging millions of people in more than 180 countries and territories, to switch off their lights for 60 minutes to show support for our planet.
Here at the resort, we extend this effort and introduced it into our environmental programme known as Gili Hour, a monthly experience on the night of the full moon, as a pledge of our commitment to care for and give back to mother nature.
What is Gili Hour?
Gili Hour is an experience where we switch off all lights and any electrical appliances to conserve energy for 60 minutes on the evening of the full moon to show our support in caring for our home planet. During this hour, all lights will be switched off and only candles will be lit around the island.
As of sunset, all lightings will be dimmed with only candles lit at Meera Spa, Kashiveli, By The Sea, and OverWater Bar. During turndown service, villa attendants are to switch off the lights in the villas. Guests who are in the villas during this time are encouraged to turn off the lights and appreciate the stars from their rooftop terrace or at the sundeck area.
The Gili Hour will commence from 20:30 to 21:30. Thereafter, all lights will be turn back on.
Highlight of the evening – Full Moon Dinner
On this special night, we present an exquisite Full Moon Dinner at Palm Beach for those who would like to experience something out of the ordinary. A destination dining experience under the moonlit sky with a live band playing melodic tunes, as you savour mouthwatering dishes prepared by our team of chefs. One-of-kind moment for you and your loved one to connect with one another. Advance reservations for this dinner experience is highly recommended. Kindly contact your Mr./Ms. Friday for more information.
We encourage all guests to participate in our efforts as we do our part for the planet we live in and send a powerful global message that we care enough about climate change to take action.