To eat or not to eat – sustainable fisheries
As our understanding of the ocean grows, more people want to know where their food is coming from and how it landed on their plate. 
Global fisheries have been under pressure in recent decades due to the technological advancement of fishing fleets.  We are now able to catch more fish at a faster rate and for some fish populations, this has resulted in dire consequences. They are not able to repopulate at a fast enough rate to combat declining numbers.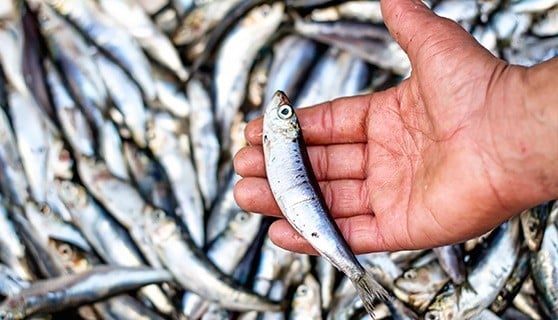 International research projects allow us to identify which fish species need special attention and which we can eat within reason.  A movement has come about in recent years to help educate consumers and fishermen about which species should not or should be fished or consumed. With this knowledge, families and business are able to make sustainable choices when they buy their fish.  They can chose to only purchase sustainable fish species that have been sustainably caught.
So what are sustainable fish? They are fish that are caught in a way that the vitality of the species and the environment is not being harmed in the long term. 
There are two main factors which determine whether a fishery is sustainable: how healthy the population is and the method of catch. Some fishing methods such as bottom trawling, are very destructive as they plough up the ocean floor, others are indiscriminate and catch more than just the fish species they are targeting.
With fishing being the second largest industry in the Maldives after tourism, it is easy to see why overfishing has started to become a problem here. Fishing has always been a part of Maldivian culture, like President Maumoon Abdul Gayoom said: "Fishing is the lifeblood of our nation", the problem only started to become bigger, as export and tourism started growing.
The most unsustainable fish on the market in the Maldives today are Bluefin Tuna, Tropical prawns, Marlin, Sharks, Skates, Rays and Eels. To try to reduce the loss of species in the Maldives, certain laws surrounding catch and fishing techniques have been introduced to enable sustainable fishing. One is the pole and line method, which involves individuals catching tuna with a single line. Many young fishermen have taken up this technique as they have seen their stocks diminish and want to take sustainable action.  One of the most over fished species in the Maldives is Yellowfin Tuna, so by catching the tuna one-by-one, with a pole and line, the number of tuna caught is reduced and other marine life is not being harmed in the process.
The International Pole and Line Foundation (IPNLF) supports local communities in the Maldives. Due to the fisheries act of 1987, Maldivian tuna fisheries now follow the pole and line regulations. This fishery is hailed as the most successful MSC certified pole-and-line tuna fishery in the world. At Gili Lankanfushi, we also strive to eat only sustainably caught, sustainable species. We only accept Bonito Tuna, Dogtooth Tuna, White Tuna, Job Fish, Rainbow runner, Jack fish, Trevally, Mackerel, Emperor Fish, Wahoo, Red Snapper and Yellow Snapper from our local fishermen.
So how can you help? You can make a concerted effort to buy sustainable seafood which can be found on the
Marine Stewardship Council certified products list
, or simply ask for a certificate or proof of the fish you are buying's origin. You can also spread the word about buying only sustainable fish to as many people as you can.
Just remember:  You have the right to ask your fish supplier or fish monger where your fish came from and how it was caught. If you are not completely satisfied with the answer, do not buy the fish!